We're Printing Fabric!
Chris

Fabric printing has been slowly growing in popularity for a while but reliable access to print shops capable of handling fabric output has always been lacking. It's a temperamental material to print on and color accuracy can be a problem for artists and designers looking for specific results.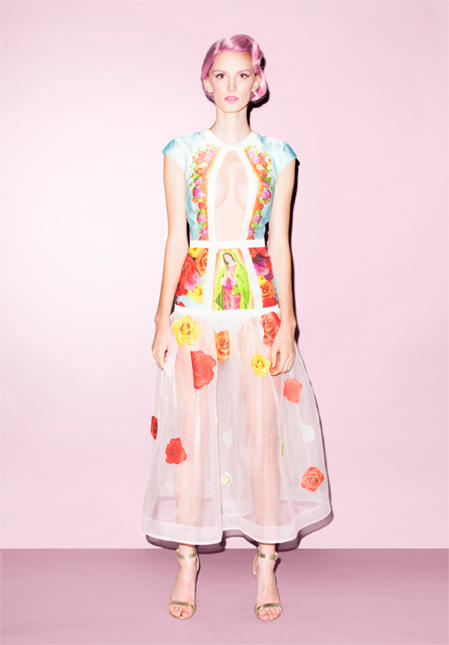 We have recently added fabric to our printing options, and as always, approach it with the same commitment to color accuracy and print quality as we do our fine art papers. We had the opportunity to print all of the fabric for sample production of Lindsey Hopkins Collection Spring / Summer 2014. For this project, per the designers request, we used 22mm 100% Silk Charmeuse which is available in 42 inch width (40 inch printable area).
Check out the lookbook photos below to see all of the final garments using our fabric! We had the opportunity to work on this project quite a bit from beginning to end. The images were also shot in out studio and all of the retouching/imaging was handled in-house.
It's worth noting that our prints on fabric are water resistant, not water proof and should not be subjected to washing or dry cleaning. It's a great resource for small run sample fabric or artwork (who washes that right?) before committing to a full production run. When hand washed (if you must), you can expect 10-15% color loss in the print which in some cases may be acceptable. Be weary of any promises of complete color fastness when ordering printed fabric elsewhere. This process is much more involved, requires very different equipment, and is generally not going to be available at fine art print shops.
Check out our Inkjet Printing page for pricing info and feel free to contact us with questions. Most fabric falls into the premium category and we are happy to provide a quote for yardage or less common sizes.
612.392.0230
info@colorspaceartandimaging.com