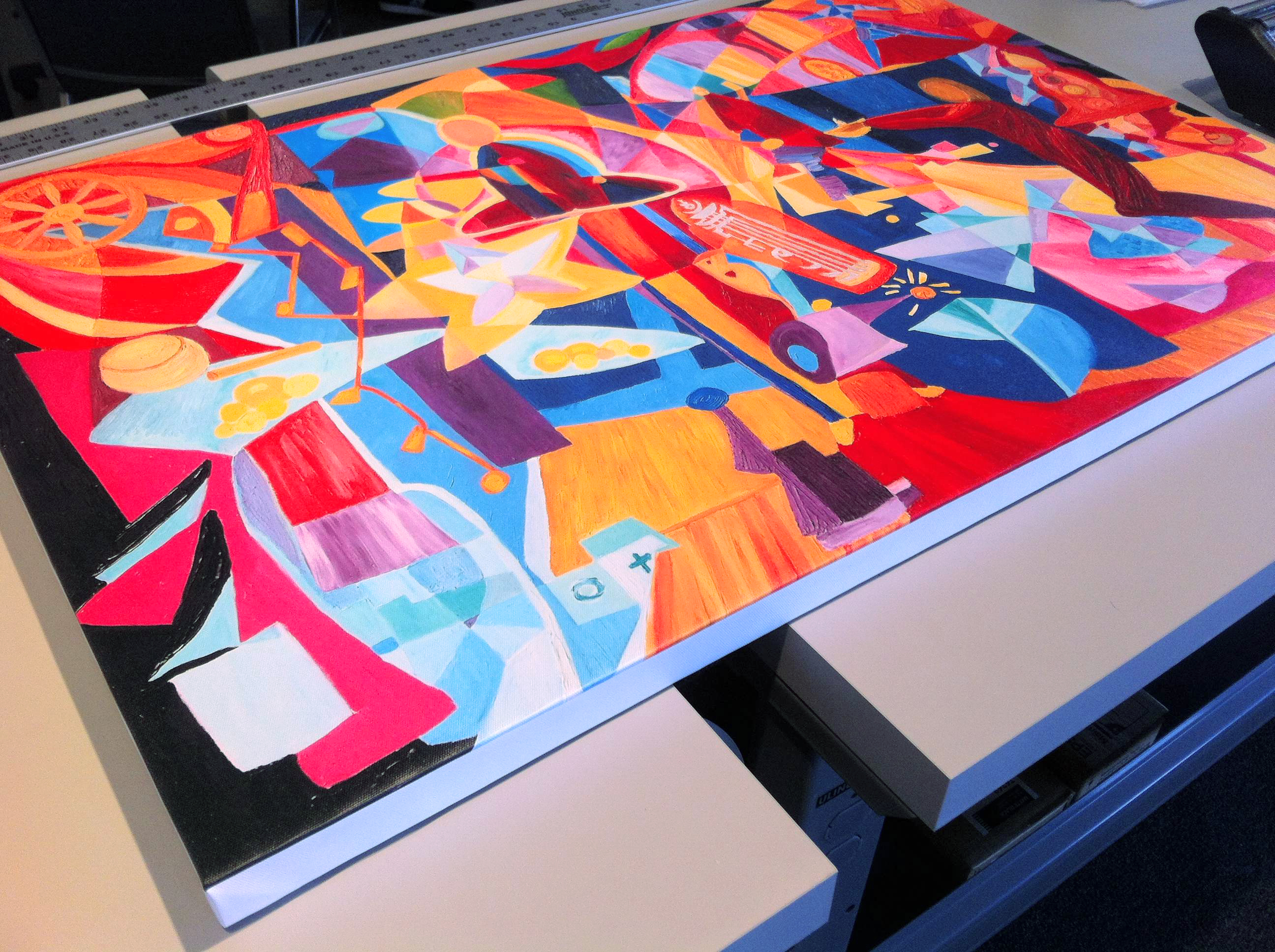 We had the opportunity to work with artist Philip Noyed to produce a canvas reproduction of an original painting for a client. In this case, we were provided with the digital file of the painting and we worked to match the print to the original as well as printing, stretching, and shipping the final piece. This canvas also got our protective satin coating for increased durability, lightfastness, and color richness.
For more info on canvas printing, check out our Inkjet Printing page and our Blog.
For information regarding art shipment (original or reproductions), please contact us.